Plovdiv Airport - PVD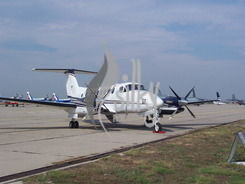 Plovdiv Airport Code: PDV


Country Code: +359


Telephone: +359.(0).32.601127


Plovdiv time zone: GMT +2 hours (GMT +3 hours from last Sunday of March to the last Sunday of October)


Airport location: Plovdiv airport is located 10 km South-East of Plovdiv city center.



Transfer between terminals: Plovdiv airport has one terminal serving mainly charter flights for holiday makers to Pamporovo and Borovets ski resorts, Bulgaria.



Driving directions: From Plovdiv airport to Pamporovo is approximately 1 hour and 15 minutes drive southbound along route 86 through Asenovgrad, continuing to Chepelare, where after a right turn off route 86, the road will take you to Pamporovo. To reach Borovets pick route 8/E80 after Plovdiv to Kostenets, turn left onto the E82 through Dolna Banya and continue to Borovets. Plovdiv airport is located 153 km from Bansko which is 3 hours and 15 minutes drive northbound on route 86 towards Plovdiv and continuing along route 8/E80 westbound to Belovo, where a southwest turn on route 84 through Yakoruda will lead you to Bansko.



Plovdiv airport parking: A small parking lot is available opposite the airport terminal building.



Plovdiv airport car hire: RentACarBulgaria.com



Hotels at Plovdiv airport: There are no hotels at Plovdiv airport. The city is not faraway from the airport (20 min) and you can find a good value for your money hotel in downtown Plovdiv: Hotels in Plovdiv!



Information and Help desks: There is an information desk at Plovdiv airport: +359.(0).32.601127



Money and exchange: There is an ATMs at Plovdiv airport.



Eating and drinking: The Coffee bar at Plovdiv airport is located in the public area of the terminal and serves hot drinks, soft drinks, sandwiches and snacks.



Shopping: The duty-free shop at the airport is located beyond the security control of the terminal. You can buy cigarettes, wines and spirits, perfumes, cosmetics, watches, sun glasses and much more.



Luggage: There are luggage trolleys free of charge and a lost and found office operating 24 hours.



Conference and Business Facilities: VIP lounge is present at Plovdiv airport consisting of meeting room and basic business facilities.



Facilities for Children and Disabled: There are facilities for disabled people at the airport - reserved parking spaces and toilets for wheelchair users, ramps and a lift for loading and unloading to and from the aircraft. There is a baby-changing room in the transit hall as well.